Amplified recently spotted alternative Canadian Artist and fashion Model Rick Genest or otherwise known as Zombie Boy, for slightly obvious reasons, in our very own vintage designs!
Tapping in to his ever-present dark side, Rick showed off some of his favourite Amplified pieces during a recent photo shoot and trip to Poland. Take a look!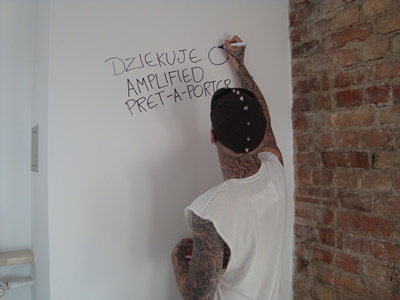 _
Get the look….well almost his look, with the amazing range of Amplified Dark Souls T.Shirts and Rock T Shirts at SugarBullets.co.uk.